Volta goes public! Officially VLTA on the NYSE
Last week Friday was a huge day for Volta, the EV Industry, Blue Startups, & Hawaii Angels as Volta officially went public on the New York Stock Exchange!
Volta got its start right here in Hawaii 10yrs ago when its CEO and Founder Scott Mercer pitched his idea for free electric vehicle charging stations supported by sponsored ad content. The business model that evolved heavily aligned with Blue Startups' focus on sustainable and scalable tech companies and Volta joined in our very first Cohort in 2013.
Co-Founder and President Chris Wendel joined their team around this time and they secured their first investments from Hawaii Angels (Hawaii's only private investment network) and Blue Startups. This initial investment allowed Volta to scale their business, launching their first stations in California.
As of today, there are 2,000 Volta charging stations in 23 states with plans to expand to Europe. They are a prime example of the potential that Hawaii businesses can have in global markets.
Check out this blog post by Chenoa on Medium: The Journey of Volta From Honolulu to Wall Street — Through the Eyes of an Early Investor
Congrats to all who had a hand in this epic milestone for Volta and the Hawaii Tech Industry!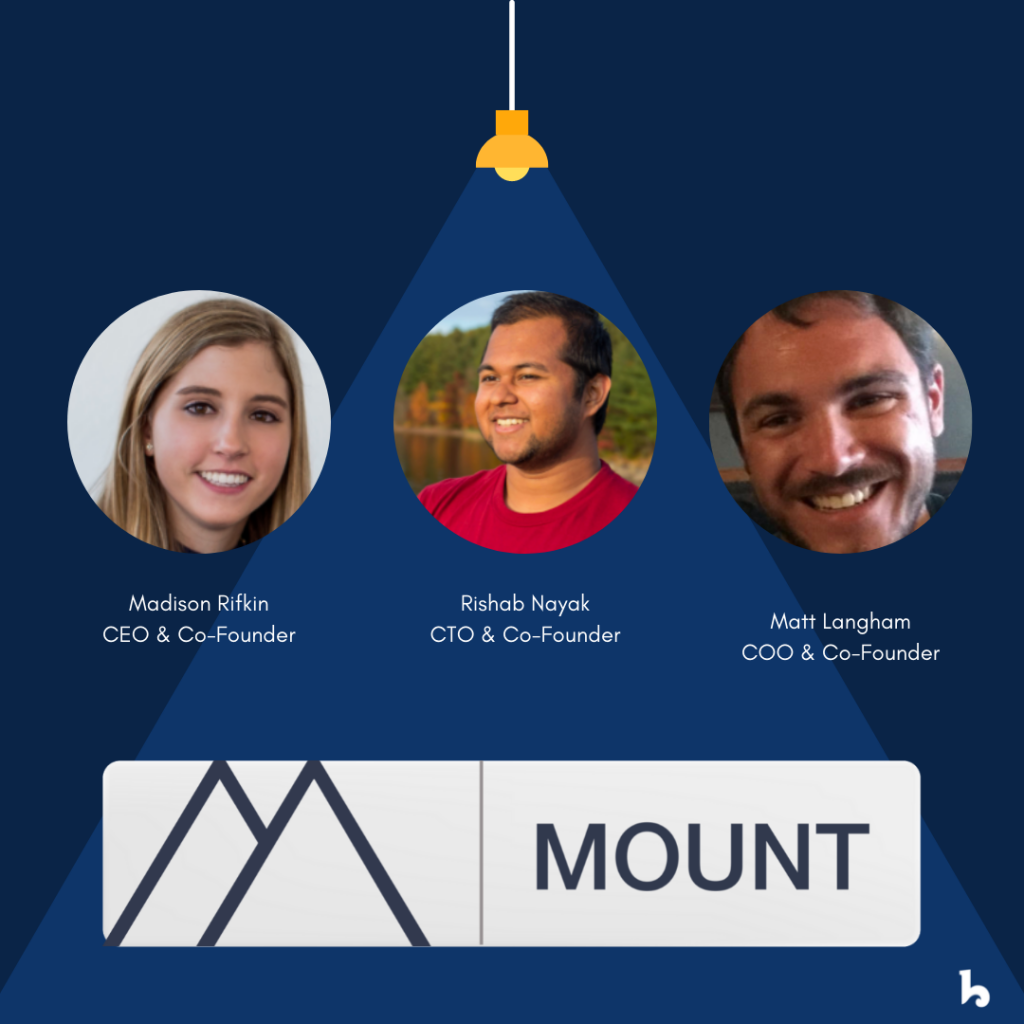 Meet Cohort 13's Mount
This week we caught up with CEO and Co-Founder Madi Rifkin of Cohort 13's Mount to talk story. Mount](https://mountlocks.com/) is the SaaS platform that enables companies to launch, manage & monetize fleets of assets. Golf carts, kayaks, maid carts, paddle boards, construction equipment, bikes, or even scooters can be turned into a smart asset that can be tracked via the Mount app.
What is the story behind Mount? How did the idea come to life?
When I was 12, I created a bike lock (out of necessity, because I forgot it everywhere). I entered it into a Shark Tank-style competition and won. By the time I was fifteen, I had a fully-funded patent.
In college, I was studying entrepreneurship and decided to start a bike lock company. I learned all I could about bikes and this eventually evolved into scooters. I took the lock into the scooter market, where I learned about micro mobility and met Mount's team. We ran with the scooter lock idea for a while until we came out with an IoT device and a management platform for assets. Then COVID happened. Micro mobility went on the downturn and we had to figure out a path forward. Micro mobility is too chaotic on its own, so I asked myself, what's an industry where micro mobility would do really well? We had the idea of giving it structure via hospitality.
Can you explain micro mobility for people who don't know?
Micro = small, mobility = movement of things. Micro mobility means any trip taken on an electric vehicle that's under 5 miles. 60% of all car trips in the US are under 6 miles (2017). It seems really inefficient to have a car if you're only going 5 miles. That's the whole premise behind the term micro mobility. Make cities more bike-able and walkable which would in turn help the environment. Unfortunately scooter companies say they're reducing your carbon footprint, but what they don't tell you is that a scooter lasts three months on the street and goes to a landfill. Hopefully they can do better.
How did you meet the team that founded Mount?
Rishab, our CTO and co-founder went to BU and I went to Northeastern. We worked on various projects together, and we have very different skill sets so it works well. Our third co-founder, Matt, comes from the micro mobility industry. He was working at JUMP and running a fleet of 500 bicycles in Denver. I showed up at his warehouse and said, here's what I'm doing, wanna come on board? So he did. At this point he's more of a founder advisor but he definitely brings that expertise to the table.
For the full interview, check out this Medium post.
Interview conducted by Program Associate Tiger Tam

TurnoverBnB raises $4.5 Million in Series A round
Earlier this month, Cohort 10's TurnoverBnB announced the closing of their Series A round led by venture capital firm RET Ventures and Blue Startups. This company's "software enables hosts to connect with their existing calendars on platforms such as Airbnb, Vrbo, Booking.com and TripAdvisor to automatically schedule their cleaners via SMS text messaging and email".
These funds will be used to expand their business to more cities, grow their internal team, and break in to the rental property market.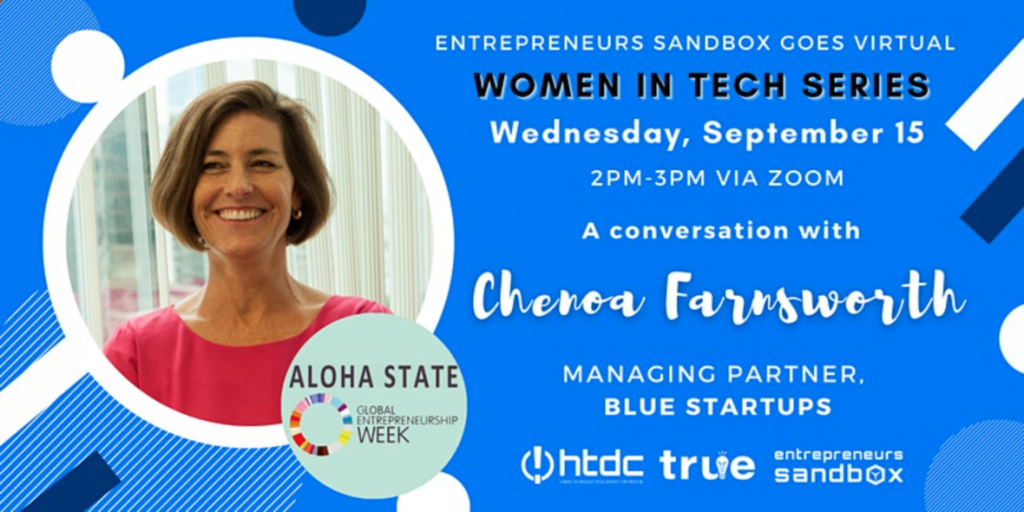 JOB POSTING!
Account Executive: NMG Network x VOLTA Hawaii
Send resumes to: [email protected]
Visit https://nmgnetwork.com/ for more info on the company
Responsibilities:
●Develop new business through regular interactions with clients and proactively seeking new partnership opportunities
●Grow existing accounts by leveraging relationships at assigned holding companies
●Develop and execute a strategic account approach vertically and horizontally across all key stakeholders – client, strategy and buying
●Lead level pitch meetings highlighting Volta's unique value proposition through storytelling and data driven presentations
● Leverage existing relationships with key decision makers, while exhibiting the willingness and ability to develop new relationships that lead to success
●Develop a strong understanding of the agency/client's business challenges and demonstrate how the Volta offering can assist them to achieve their marketing and business objectives
● Effectively identify trends in the marketplace and draw on prior experience to contribute to company strategy aimed at creating competitive advantage
● Partner with Account Management and Client Service teams to achieve client's objectives
● Meet/exceed expectations to identify and qualify prospective clients, build a robust pipeline, and close business
● Effectively report on territory account development and sales progress via Salesforce ● Consistently meet or exceed individual quarterly sales targets
Qualifications:
● Passion for renewable energy
● 2+ years media sales experience, digital preferred
● Bachelor's Degree or higher, focus on business preferred
● Experience in strategic media sales and familiarity with Digital OOH industry with relevant network of industry contacts
● Excellent verbal and written communication skills as well as great listening skills ● Goal-oriented personality with a commitment to team success, and a strong work ethic and the ability to communicate best practices internally
● Detail-oriented, strong organizational skills, and the ability to be entrepreneurial, work independently and operate in an open and fluid environment
●Experience working in fast-paced, start-up/growth stage companies
●Self-starting, proactive, high energy and high integrity work habits
●Proficient in MS Office (Excel) , G-Suite, Salesforce or similar CRM
What We Offer:
● The chance to work at one of the fastest-growing luxury and lifestyle media companies ● A proven history of customer satisfaction
●Exposure to both national campaigns, travel networks, and the opportunity to work with some of the premier partners in the industry
●Clear career path progression and strong corporate culture of innovation, transparency and trust
● The opportunity to be a key contributor to our expanding U.S. and global business ● Compensation is dependent on experience.
● Benefits include paid time off and contributions toward health, dental and vision coverage.