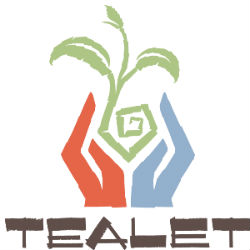 By Dr. Samir Pancholi, PRNewswire – November 4, 2016
LAS VEGAS, Nov. 4, 2016 /PRNewswire/ — The votes have been counted, and Launching Las Vegas is thrilled to announce the winner of the 2016 award: Tealet. This annual award was created to celebrate local startup companies that work hard to invigorate the Las Vegas business scene—and Tealet perfectly exemplifies what it means to be a Launching Las Vegas winner.
"We were excited to see how our second annual award would turn out; with the help of community collaborators, our team picked a wonderful group of Vegas startups this year," states award creator, Dr. Samir Pancholi. "I knew it would be a tough choice for voters, but we were thrilled with the community's involvement—and I think they chose well."
This year, Launching Las Vegas brought in a record number of votes, with almost 1,000 votes cast by community members. Although the numbers were close, Tealet took the lead and has earned a cash prize of $1,000. Tealet is a wholesale tea company with a mission to connect tea buyers directly with small family farms around the world, bringing transparency to global business and consciousness to the international market. The company is a proud part of the Las Vegas community and serves as a space for the local community to gather, drink tea, and discuss ways to collaborate to build a better future.
"We are incredibly proud of this recognition," exclaims Elyse Petersen, Tealet's founder and CEO. "Thank you Las Vegas for being such a welcoming place for innovation, community, and entrepreneurship."
KeyIn took home second place and the accompanying $250 cash prize. KeyIn is a resource hub for professionals all over the world to share purchasing information through validated reviews, helping industry peers find the best products, manufacturers, suppliers, and service providers. Their platform makes it easier for users to purchase, maintain, and make use of the technology that is essential to their organizations by providing them with access to industry insight from peers around the world.
"Huge thanks to the community for the nomination and votes. Our team gets up every morning to work to bring innovation to industries desperately in need of change. For you and I, it is exciting to talk about the future of technology; but for the companies operating in specialized industries, like building materials or medical devices, it's going to be a really scary place to be. We are dedicated to fixing that, and it is invigorating to receive the community's support," says KeyIn CEO, Jackie Morck.
"The Launching Las Vegas team congratulates our winner and runner up," Dr. Pancholi says. "We are proud to be part of such an amazing, supportive community—and I'm honored for the opportunity to support the efforts of these companies through Launching Las Vegas."
About the Launching Las Vegas Award: Dr. Samir Pancholi created the annual Launching Las Vegas award in 2015 to support and recognize start-up companies who have chosen to headquarter in Las Vegas. Every year, the Launching Las Vegas team collaborates with other Vegas entrepreneurs to nominate a selection of inspiring small businesses for the community to vote on. At the end of the contest, the winner and runner-up are awarded a cash prize. Visit drpancholi.com/launching-las-vegas/ or call 702.363.0240 for more information. Dr. Pancholi is available for interview about Launching Las Vegas upon request.
Media Contact: Dr. Samir Pancholi, 702.363.0240.
SOURCE Dr. Samir Pancholi