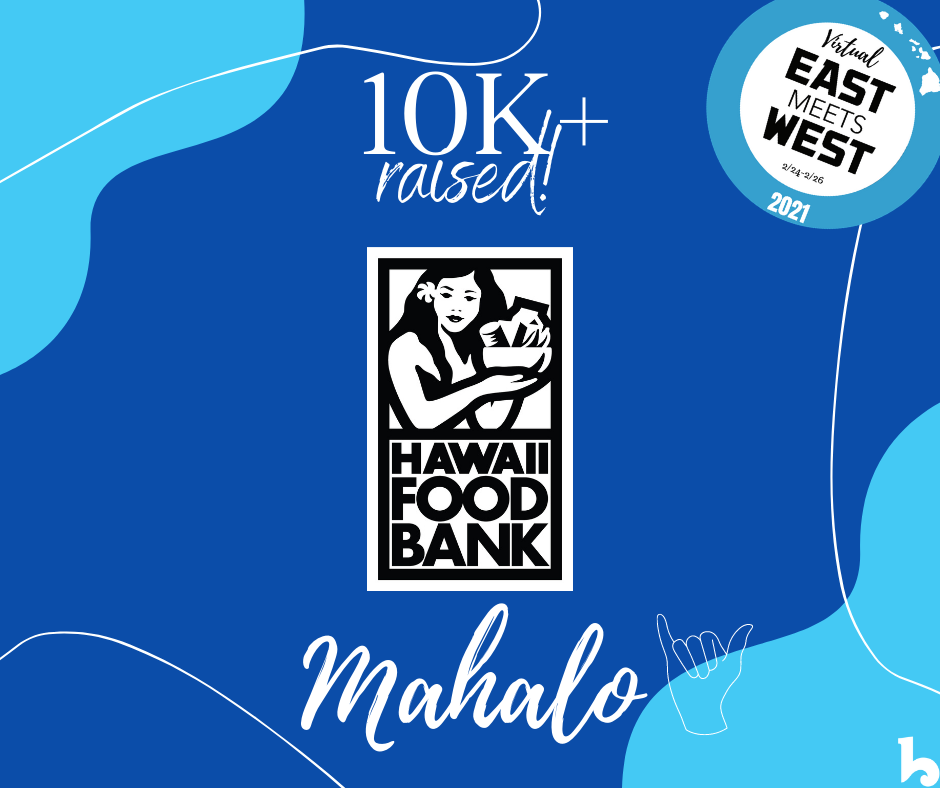 We did it! And we couldn't have done it without you!
MAHALO to all 400 registrants that helped us pull off our very first (and hopefully last) virtual East Meets West 2021. Because of you, we were able to raise $10,600 for the Hawaii Food Bank.
EMW '21 gave us so many gems from all of our moderators, opening panels, closing fireside chats, and guest VCs.
We can't wait to see you next year!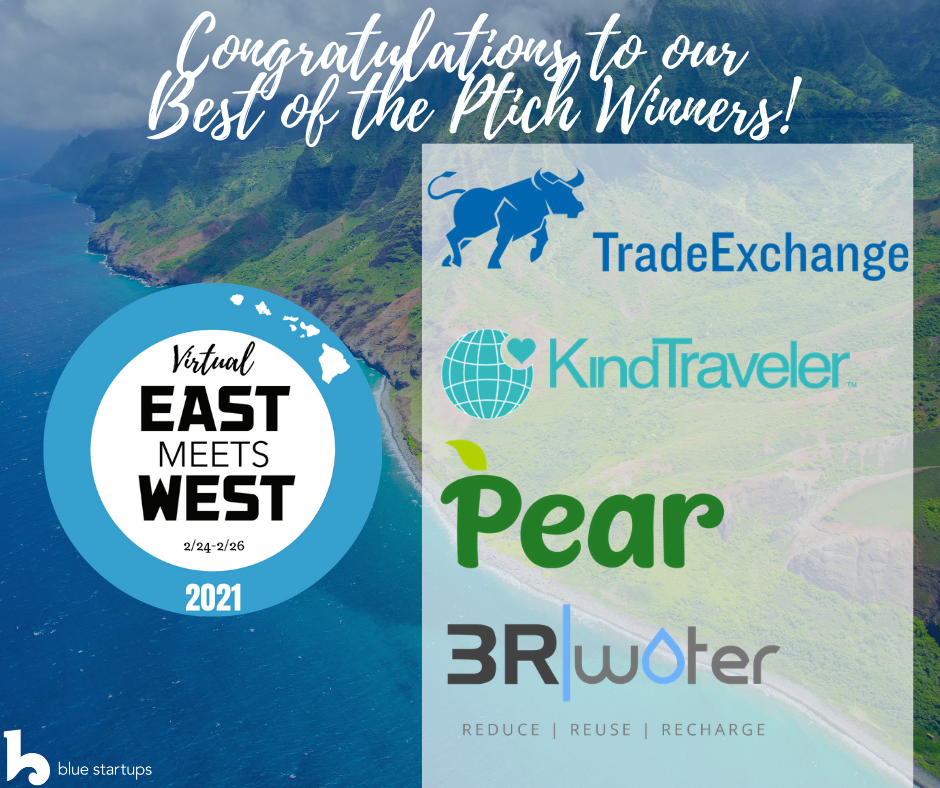 Congratulations to all 4 finalists who were nominated by our guest VCs for Best of the Pitch
| | |
| --- | --- |
| ▪ | Trade Exchange-Equipping users to move quickly in the market – receive experts' trading ideas, verify past performance and take immediate action in your linked brokerage account. Only pay for winning ideas with their revolutionary Per Idea Pricing |
| | |
| --- | --- |
| ▪ | Kind Traveler– The 1st Give + Get hotel booking & education platform that empowers you to positively impact the communities you visit. |
| | |
| --- | --- |
| ▪ | Pear- A friendly hand-hold to increase engagement and improve health outcomes |
| | |
| --- | --- |
| ▪ | 3r-Water-Building water security and resiliency through technology |
Catch all of our Opening Sessions, Fireside Chats, and Best of the Pitch on our Youtube Channel!
Missed EMW '21 or want to replay what you saw? Check out our Youtube Channel for all the replays
Day 1
* Opening Panel: Remote Work's Impact on Economy and Society
* Closing Fireside Chat: Climate Change & Social Equality
Day 2
* Opening Panel: Technology Connecting the Future
* Closing Fireside Chat: Volta Industries Exit, SPACS and IPOs in 2021
Day 3
* Opening Panel: Bringing Tourism Back Responsibly
* Closing Session: Best of the Pitch
Mahalo to our EMW '21 Sponsors!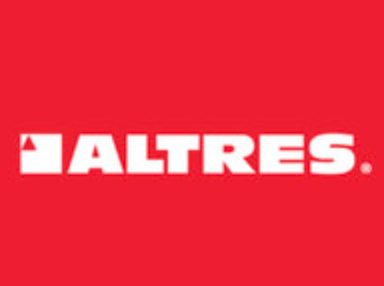 On behalf of our family of companies at ALTRES, we are honored to be a continued sponsor of the East Meets West Conference. Our commitment is helping to make business simple for Hawaii's businesses and that including the many new entrepreneurial efforts in our start-up community. If you are looking for guidance in navigating the uncharted waters of launching your business and establishing strong HR, Payroll and Administration foundation, we encourage you to apply for our simplicityHR Service Grant, or give us a call, 808-591-4900. Apply HERE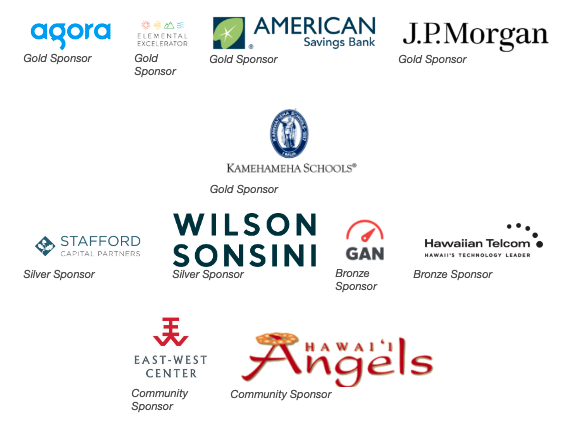 Alumni News

dataPlor launches Latin America SMB dataset
Cohort 10's dataPlor, a leading provider of emerging markets business and point-of-interest (POI) data, expands their dataset coverage to Brazil, Chile, Argentina, Colombia, and Peru. This includes over 5 million verified data records.
CEO, Geoffrey Michener says "Our Mexico dataset is licensed to some of the largest companies in the world and across multiple industries. We also recognize that enterprises are eager for more. While single market access is nice, pan-regional datasets are ideal to fit land-and-expand product and service models".
Community News
Purple Mai'a opens enrollment for spring class offerings
Purple Mai'a Foundation has opened its enrollment for their set of spring classes for 6th graders and above. Classes range from Web Development and Entrepreneurship to Biomimicry: Natured-Inspired Innovation.
Check their website for a full list of class offerings and descriptions.
Featured Career Page
Hostfully looking to fill four positions
Blue alumni, Hostfully, is looking to currently fill four open positions:
| | |
| --- | --- |
| ▪ | Sales and Business Development Executive |
| | |
| --- | --- |
| ▪ | Business Development Rep |
| | |
| --- | --- |
| ▪ | Frontend Developer w/Java Experience |
Check out the job posting and please forward this to any qualified and interested applicants in your network!