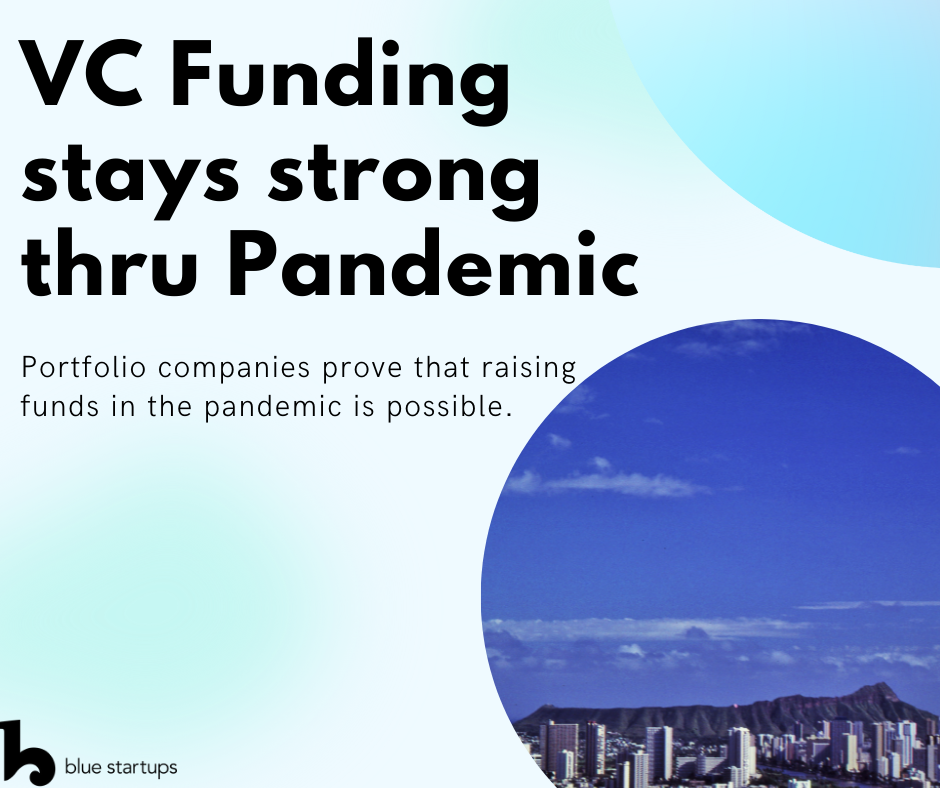 Via, Volta, and Dataplor Close Funding Rounds in the Last Six Months
As markets adjust and companies pivot coming out of 2020, Venture Capital did not seem to slow down in the last year. In-person processes needed to switch over to virtual due to Covid regulations, but three of our portfolio companies proved this was not an obstacle. In the last 6 months, Via, Volta, and Dataplor managed to close funding rounds.
Take a look at the information below for more details on these milestones and a big congratulations to all 3 companies!
Launching just a little bit over a year ago, Via is filling some important gaps in the mobile commerce space. With the migration of e-commerce to mobile phones, they have brought the brand and shopping experience to the customer using familiar apps such as Facebook Messenger.
As of June 2021, Via has 54 full time employees, 190 brands under its belt, and closed a $15 million Series A round. Their series A was lead by Footwork with other participants such as Peterson Ventures and individual investors like Jack Altman and Ryan Smith.
Since their launch last year through December 2020, Via is on track to reaching $10 million in ARR, generated $51 million in sales, and saw their customers 15x their return on investment.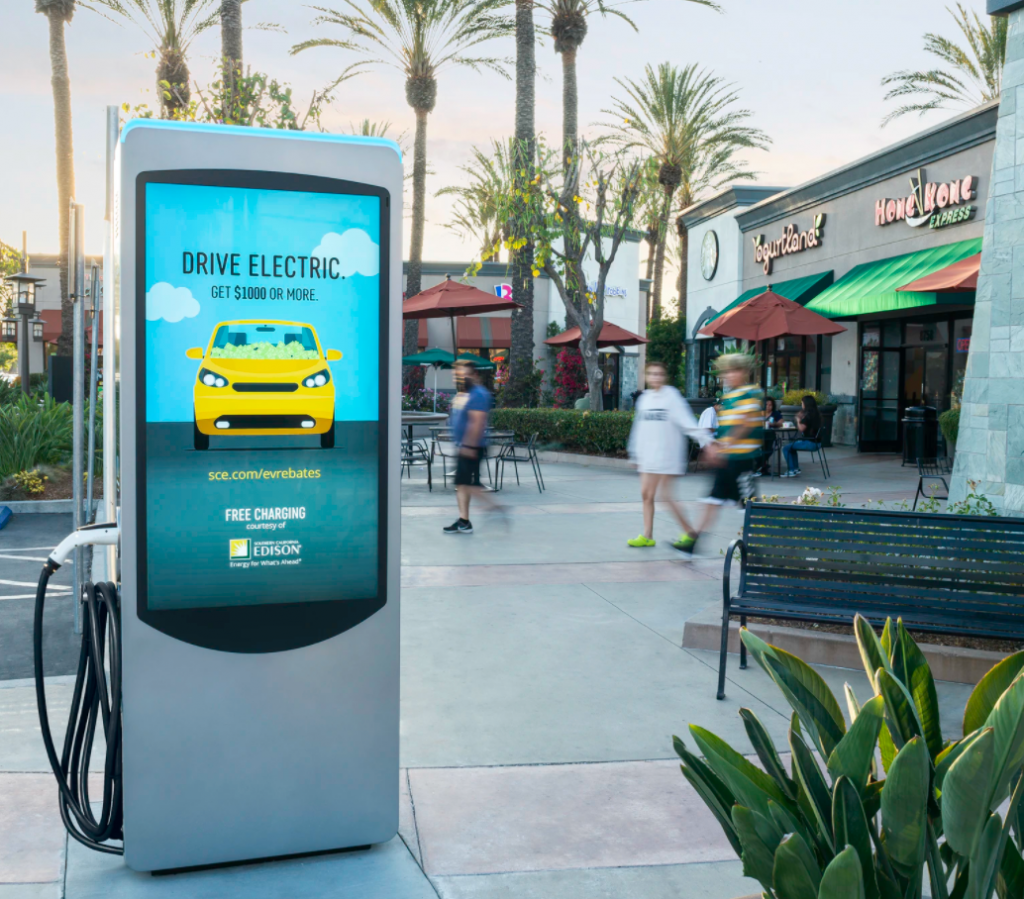 Volta
As Blue Startups' first unicorn in our portfolio, Volta Industries, Inc. announced an exceptional valuation and merger with special purpose acquisition company (SPAC) Tortoise Acquisition Corp. II in February 2021. Under this merger the equity valuation of the new company is right at $2 billion with $600 million of net proceeds going directly to Volta. According to the official press release, "Anticipated net proceeds of approximately $600 million will be used to accelerate Volta's buildout of its charging network already in the pipeline. This includes an upsized $300 million fully committed private placement of common stock in the combined company. The PIPE is anchored by institutional investors including funds and accounts managed by BlackRock, Fidelity Management & Research Company, LLC and Neuberger Berman Funds."
Funny enough, SPACs are not new, but 2020 saw an uptick in their popularity as a vehicle to going public. Unlike IPOs, SPACs offer a much shorter timeline (3-6 months vs. 12-24), protection from market volatility, and expertise in the form of the SPACs experienced management team.
According to a brief article in PwC.com, the number of companies that went public in 2020 was more than double that of 2019 (494 compared to 242) thanks to the popularity of SPACs. They accounted for half of all companies that went public in 2020.
Volta's Official Press Release
PwC Article: SPACs are not new, but their popularity is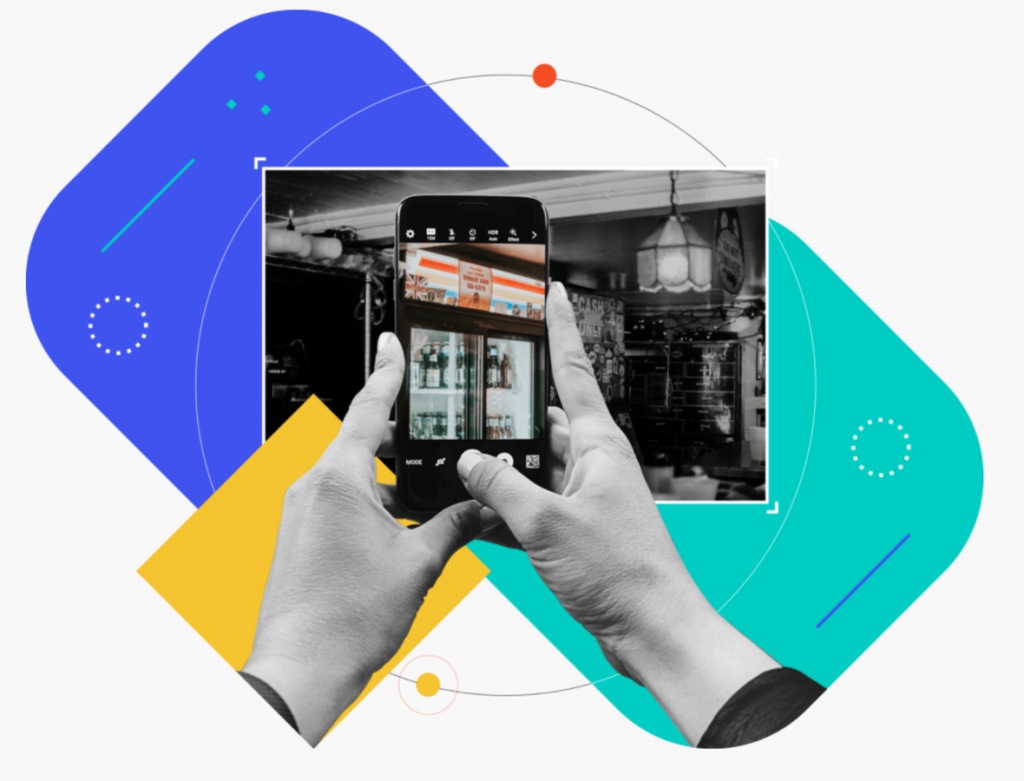 dataPlor
The most recent company to secure funding is dataPlor, a location intelligence company focused on developing countries. In the United States and other developed countries, we take for granted things like looking up a business on Google or using TripAdvisor. Developing countries in Latin-America, Africa, and Asia have gaps in mapping out businesses which is where dataPlor comes in.
Its platform relies 90% on tech/algorithms and 10% on people to gather business information in developing areas. According to an article in Street Fight, "dataPlor creates confidence scores for the data it collects and runs the data through machine learning algorithms in order to limit inconsistencies. Then, the company deploys an AI callbox it has developed to contact businesses in each of the countries in which it operates in the local language to verify its information. Finally, in what Michener calls the "last mile" of dataPlor's process, the locals to whom dataPlor first turned to map Mexico go to physical businesses to make sure the company's information is as accurate as possible."
With its new seed funding from Singtel Innov8, dataPlor seeks to increase its headcount from 15 to 25 employees by the end of 2021 as well as expand its reach in its current markets.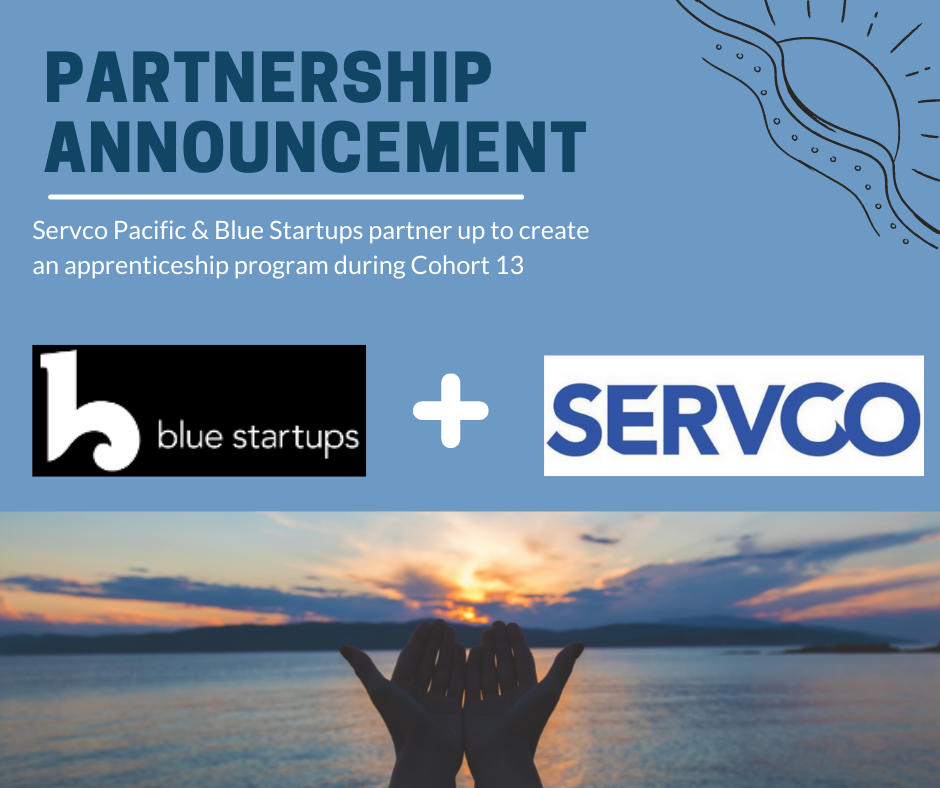 We are excited to announce a new apprenticeship program, sponsored by Servco Pacific, that will run in conjunction with Blue Startups' next program, Cohort 13 (August 16-November 12). Selected individuals will get the opportunity to work directly with one of the eight companies selected to participate in Cohort 13.
"As Servco shifts toward becoming a services-based mobility company, we are proud to partner and support Blue Startups' technology and future-driven initiatives," said Peter Dames, Executive Vice President of Servco Pacific. "We look forward to seeing the great ideas and solutions that come from the Apprenticeship Program."
The program will target those who may have an interest in the tech industry and are looking to add to their current skill set or change industries. Priority will be given to Hawaii residents.
Applications for the 8 spots will open in August 2021 and be available through the Blue Startups website. All 8 opportunities are unpaid and hours are flexible to fit the person's availability. Apply HERE
Alumni News
Instant Teams Partners with Amazon to Employ 80 Military Connected Candidates
A few months back Instant Teams announced its partnership with Amazon through the giant's Future Workforce Project.
According to the announcement article, "The partnership with Instant Teams was a natural fit. We had high volume needs for technically capable employees and Instant Teams has the mechanisms in place to both vet and verify that candidates have the skills we need," said Beth Conlin, Senior Program Manager of Military Spouses for Amazon. "With this project we will bring 80 military spouses into roles on our Seller Support Team. Amazon has always valued the skills that military spouses bring to the workforce, and is committed to providing new opportunities to this group."
Congrats to Instant Teams for this key partnership!
Community News