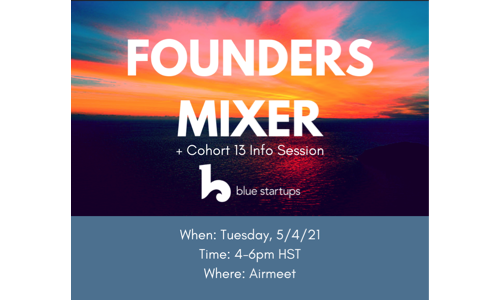 Join us for a Founder's Mixer and Cohort 13 Info Session
On Tuesday, May 4th we will be holding an event via Airmeet for founders and anyone interested in applying to Cohort 13!
Pitch your idea, startup, or skill and network with Hawaii's entrepreneurial community. There will be an opportunity for 30 second speed pitching by attendees:
▪ 10 seconds – who you are
▪ 10 seconds – what you do/are working on
▪ 10 seconds – who/what you are looking for
Speed pitches will be followed by a networking break-out lounge
As a reminder applications for Blue Startups 13th cohort are due by June 1st!
▪ 13-week program
▪ Up to $100,000 in capital
▪ 160+ mentor network
▪ Two demo days in Honolulu and San Francisco
Attend our founder's mixer, learn more about the upcoming Blue Startups cohort session (August 16 – November 12) and what we are looking for.
We hope to see you there!!!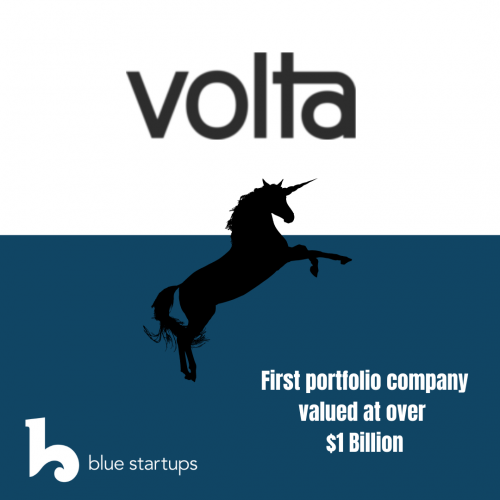 Blue Startups wants to recognize our Cohort 1 Alum, Volta Charging, for being our first portfolio company to be valued at over $1 Billion! It's a very big milestone not just for Volta, but for our Blue Ohana and the entire tech industry here in Hawaii. While we are a small community, this shows us that innovative ideas that impact the world can come out of these islands.
Congratulations once again Volta!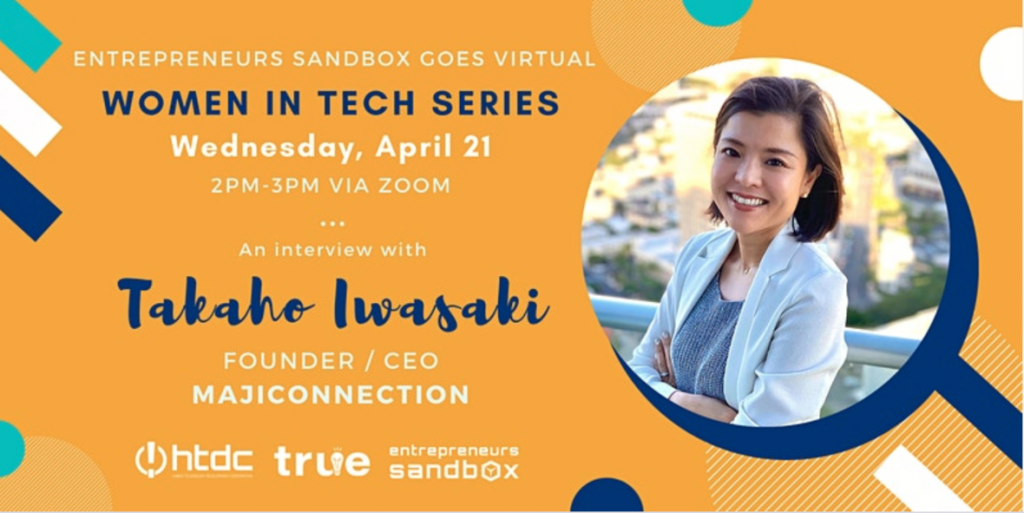 Community News
Women In Tech Series ft. Takaho Iwasaki this Wednesday!
Brought to you by the Hawaii Technology Development Corporation (HTDC), TRUE Initiative and Entrepreneurs Sandbox, the monthly Women in Tech series features female technologists who share their experiences working in the technology industry in technical and tech-adjacent roles.
If you are looking to gain insights into different roles or thinking about transitioning into the technology sector, join in for this live, complimentary session over Zoom. Attendees will also have the opportunity to ask questions.