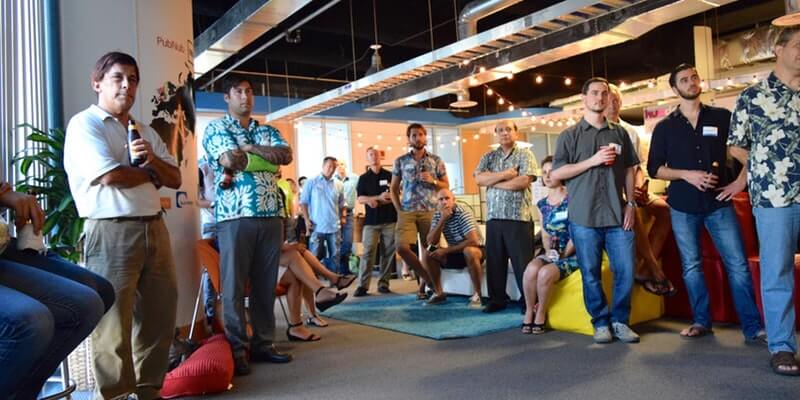 [two_third]Interested in applying for cohort #10 or looking for a cofounder?
Join us for our Founders Mixer!  Learn more about the upcoming Blue Startups session (May 7 – Aug 3).  Pitch your idea, startup, or skill and network with Hawaii's entrepreneurial community.
There will be an opportunity for 30 second speed pitching by attendees.
▪ 10 seconds – who you are
▪ 10 seconds – what you do/are working on
▪ 10 seconds – who/what you are looking for
There will be pizzas, beer and lots of networking![/two_third]
[one_third padding="0 0 0 30px"]
Date and Time
Wed, March 14, 2018
5:00 PM – 7:00 PM
Location
Blue Startups
55 Merchant St.
Suite 1700
Honolulu, Hawaii 96817
[/one_third]