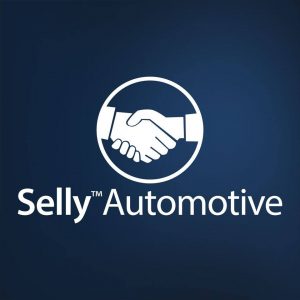 By Zach Klempf, The Street – October 3, 2016
None of us know anyone who would look back on their first car purchase and say, "Ah, I miss the good old days of buying and financing a car?"
Even baby boomers and Generation Xers recall their first car financing deal with groans more normally associated with root canals. Millennials in particular, with their one second click-to-load screen tolerance, have zero patience for that kind of old school process pain.
Having already blown up the traditional car buying experience with their smartphone digital addiction, millennials are focusing their next extreme makeover squarely on the dealership finance and insurance shop.
Let's face it. Automotive F&I hasn't exactly been considered a hotbed of innovation.
It is still paper-driven, painfully slow and pretty much a black hole. F&I managers don't always share the reasons why a customer was turned down or dig deep to find a way to make it work for every situation.
It was just a matter of time before streamlining automotive financing by digitizing the process became table stakes to capture millennial mind share.
Millennials have been at the forefront of disruption in the automotive industry and are a big cause for the push toward an ecommerce model. They are used to ordering anything they want online from their smartphones and having it delivered almost immediately via Amazon Prime-type services.
In an era where their smartphones are not only their primary information and entertainment sources but also increasingly their digital wallets, they want their car financing and leasing options to be equally effortless and online.
Enter JPMorgan Chase and its new Chase Auto Direct offer in partnership with TrueCar, an online car-buying service. The service combines auto financing with digital car buying.
Pre-approved borrowers that applied via the Chase application are referred to one of Chase's 14,000-plus affiliated dealerships that have the car of interest in stock and have their financing paperwork already waiting for them when they hit the lot. No hassle, no waiting, just visit the showroom, and then sign and drive.
This is a millennial's financing dream, as long as the app delivers on its promise of being digitally seamless and smooth. The service is available in 30 states and is expected to expand into all 50 states next year.
TrueCar demonstrates strong leadership in this area by continuing to forge groundbreaking partnerships that improve the online car buyers' total customer experience. In addition to its partnership with Chase Auto Direct, it also works closely with USAA, letting its members not only choose to finance a vehicle but also offer the option to secure insurance for the car as part of the same, integrated online car-buying journey.
Across the pond, BMW Group Financial Services U.K. is trying to jump start creative approaches to auto-financing solutions with its Innovations Lab, a financial technology business incubator. The company invited five financial technology start-ups to help digitize the car F&I process and deepen customers' relationships with the automotive manufacturer, dealerships and financing providers.
The Innovation Lab runs for 10 weeks starting this month and ending with solution demonstrations in early December.
In a recent AutoFinance News article, Jonny Combe, general manager of product and channel development at the company, said, "We know that if you take that brilliance, that expertise in the start-up community and match it with our global scale, reach and our expertise, too, we can create something really new and radical for the consumer. We don't yet know what those solutions look like, but we know, having seen what's out there in the start-up community in the tech space, that there could be something that transforms or revolutionizes how our customers consume our goods and services."
The fintech start-ups selected to participate in the revolutionary lab are:
*Divido: This company offers a new approach to installment car financing via smartphones launched either from within a BMW center or at home.
*Drover: This online automotive rental marketplace connects owners and drivers of licensed cars for use on ride-hailing platforms.
*UKVehicle.com: This big data play connects buyers with every car available on the market that meets their requirements for hassle- and worry-free car buying.
*Warwick Analytics: This firm offers predictive analytics with the capability to make BMW Group Financial Services more efficient via automation of its data analytics.
*Wrisk: This firm offers new take on insurance that focuses on people instead of their things to offer insurance that is both more flexible and smarter, while simultaneously lowering costs and increasing ease of use.
All the new automotive financial services enabled by the latest fintech developments hope to capitalize on an increasing number of millennial auto-financing requests that account for about 34% of the U.S. total requests from May 2015 through May 2016, according to a LendingTree study.
The same study found that millennials favor new cars 53.6% to 46.4% over used cars.
Although the study didn't delve into the reasons driving millennials' preference for new cars, it is interesting to speculate how much simplifying the millennial used-car financing experience via leading-edge smartphone fintech solutions might help narrow the gap.
Does all this fintech automotive activity mean that traditional dealership F&I shops are a thing of the past? In the short term, not likely.
Even Bruce Jackson, head of retail lending at Chase Auto Finance, said that "customer financing at their dealerships will continue to be popular, and that won't change anytime soon. But we want to be ready for where customers might be down the road."
What is likely is faster adoption of fintech automotive solutions and less old-school dealership F&I practices. Many dealerships are aware of the disruption going on and will refresh their business models, processes and tools to make the needed adjustments to stay competitive.
Those at most risk are small, used-car dealerships that run on very low margins and don't have the resources to compete online with franchise car dealers and some of the new automotive ecommerce players and the scale of their fintech partnerships.
The pace of change in the automotive sector is accelerating with no signs of slowing down. With ecommerce players such as Amazon entering the automotive arena and even recently partnering with Hyundai to offer 2017 Elantra test drives, online companies are continuing to disrupt the automotive-buying process.
As
General Motors
Chief Executive
Mary Barra said
, "I'm on record as saying I think there's going to be more change in the next five to 10 years than there's been in the last 50, and we're going to talk a lot about what's disrupting the industry, how we're disrupting ourselves."
Buckle your F&I seat belts and hang on as the rapid pace of automotive fintech innovations continues to break speed barriers and force major overhauls to improve the car-buying customer experience.
This article is commentary by an independent contributor. At the time of publication, the author held no positions in the stocks mentioned.