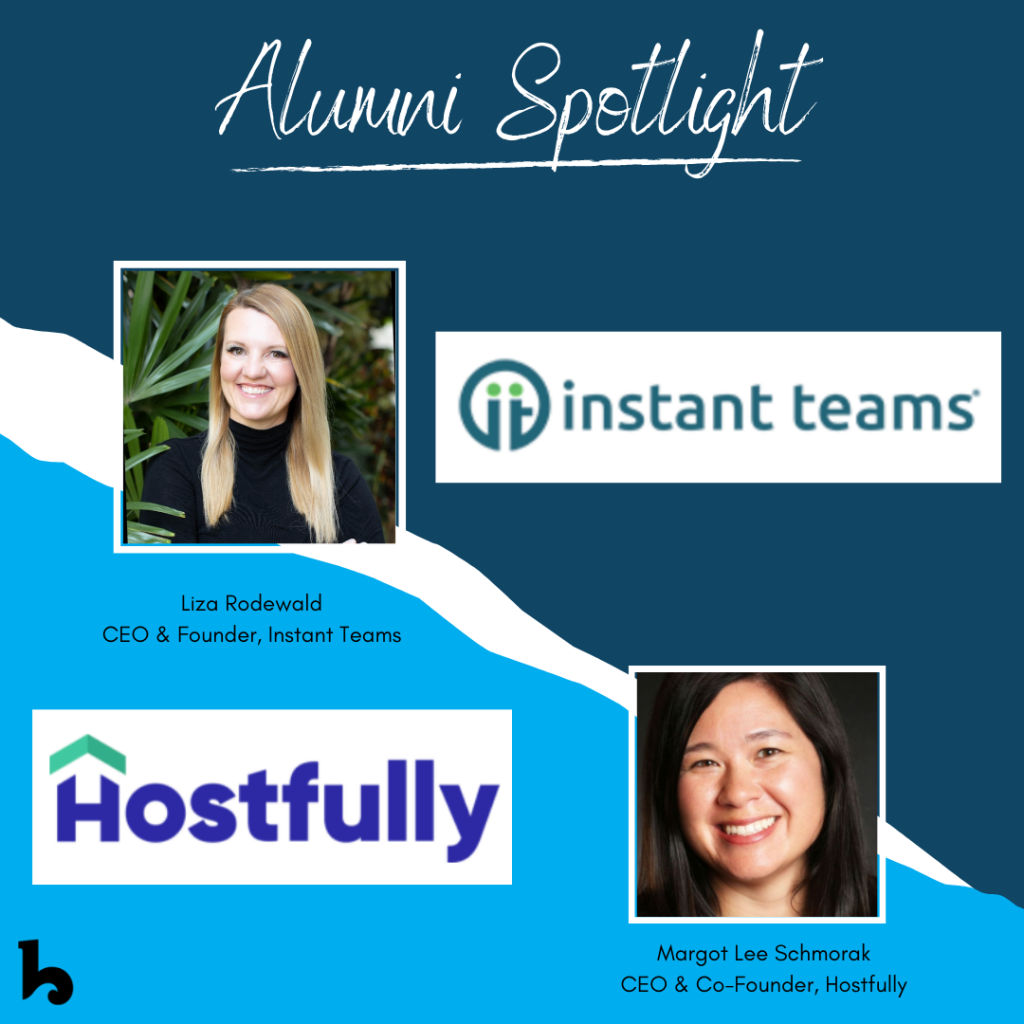 Rounding out our current Alumni Spotlight Series are two of our women Founders, Liza Rodewald and Margot Lee Schmorak. We caught up with them to hear all about their milestones in 2021 as well as what they have in store for 2022!
Instant Teams
Instant Teams builds and manages remote teams around the world, providing organizations access to pipelines of talent and helping qualified candidates find jobs. In 2021, Instant Teams launched new pilots and contracts including Remote Ready Hawaii, while continuing to be the number one employer for military spouses. Liza Rodewald, CEO and Founder of Instant Teams, and member of Blue Startups Cohort 11, chatted with us about the exciting recent company developments and goals heading into 2022.
Read Full Update
(Interview by Program Associate, Tiger Tam)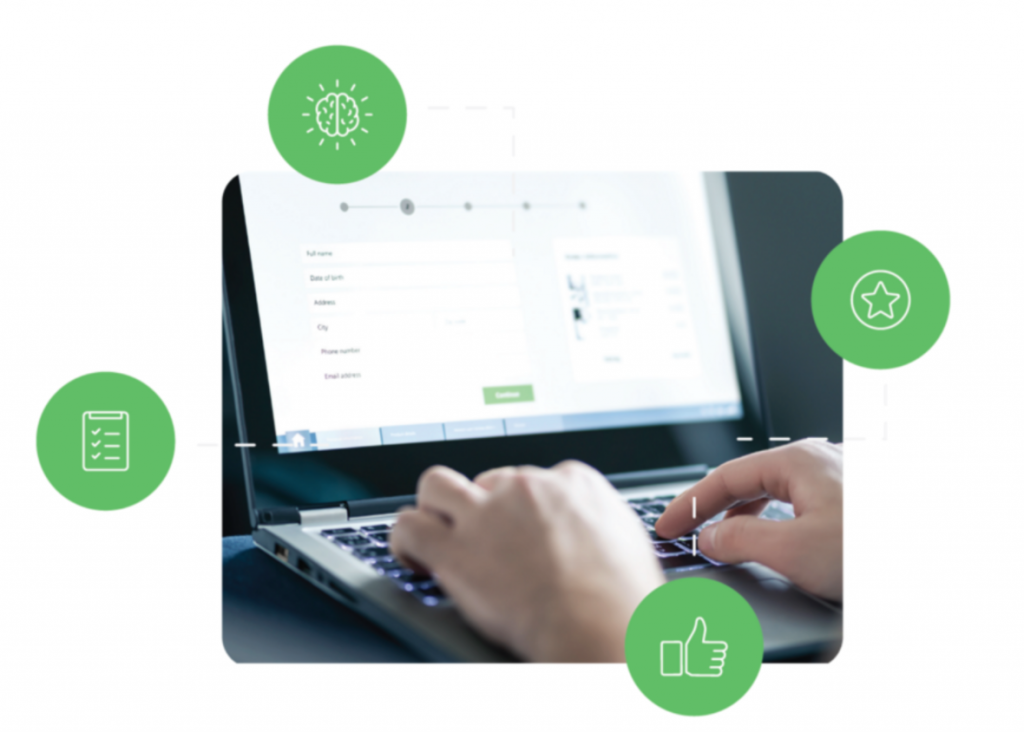 Hostfully
Margot Lee Schmorak is the CEO and Co-founder of Hostfully (Cohort 8), the leading property management software for short term rental businesses. Hostfully automates the experience for vacation rental and property managers so they can manage all of their properties on one simple platform. Blue Startups caught up with Margot to hear about Hostfully's 2021 highlights and plans to scale in the new year.
Read Full Update
(Interview completed by Program Associate, Tiger Tam)
Watch a Demo Day Replay!
If you missed Demo Day or want to re-watch all pitches, you can catch it now on our YouTube.
Community News

After a 2-Year hiatus, together with the Chamber of Commerce Hawaii and Hawaii is Hiring, HTDC is back with their Virtual Tech Job Fair in 2022!
If you are a job-seeker looking for opportunities in tech or
a company looking for tech talent, this is definitely an event to be a part of.
Full List of Participating Companies HERE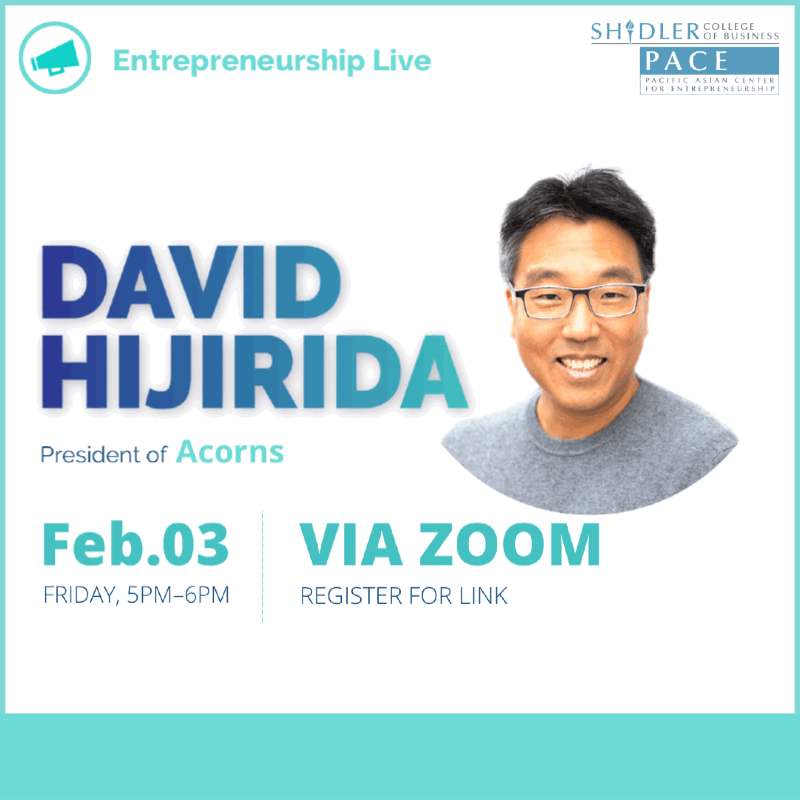 PACE's First Entrepreneurship Live Event of 2022!
Join PACE for the first Entrepreneurship Live event in 2022 on Thursday, February 3, featuring David Hijirida, President of Acorns. Learn about David's experiences as a tech entrepreneur, and how he continues to disrupt the financial industry. He will be interviewed by two local entrepreneurs – Jonathan Kim, Head of Product for Terraformation, Inc. and Cindy Wu, co-founder of Jelly. Attendees will have the opportunity to ask questions.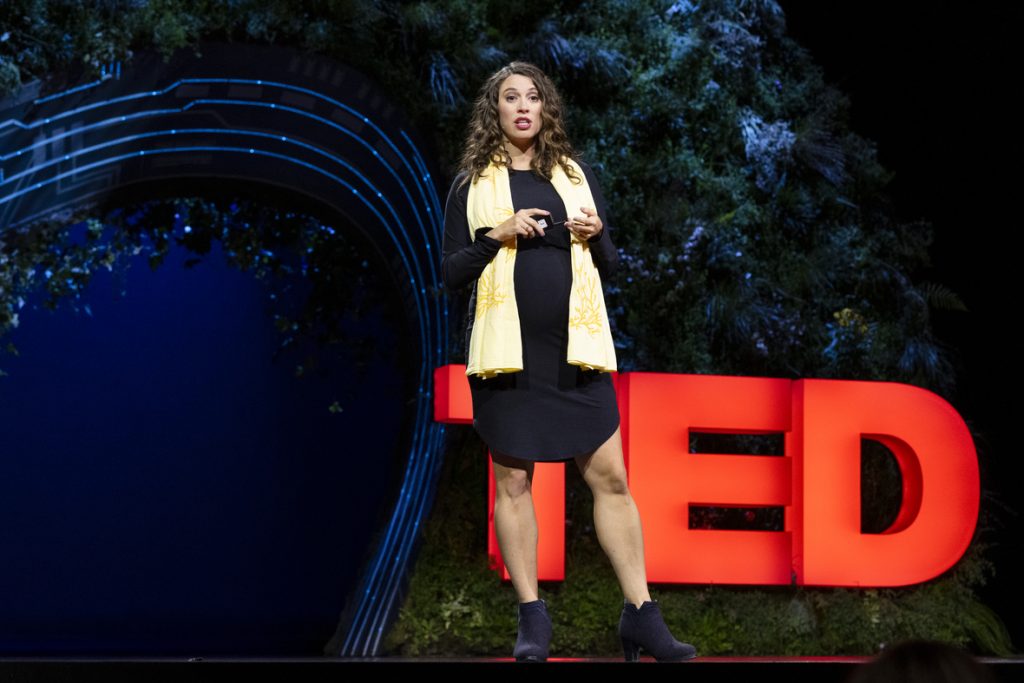 Elemental's Dawn Lippert does TED Talk
Last month, Dawn's TED talk made its debut! In it, she lays out the case for why community investment is the missing piece of climate action – and outlines steps that every technology company and investor can take to do better.
Elemental Excelerator believes that while technology brings half of the solution, investing in the communities where those technologies will be scaled and deployed is just as important.
Alumni News
NMG Network's First Investment in Feature Film Pays Off with Prestigious Debut at Sundance Film Festival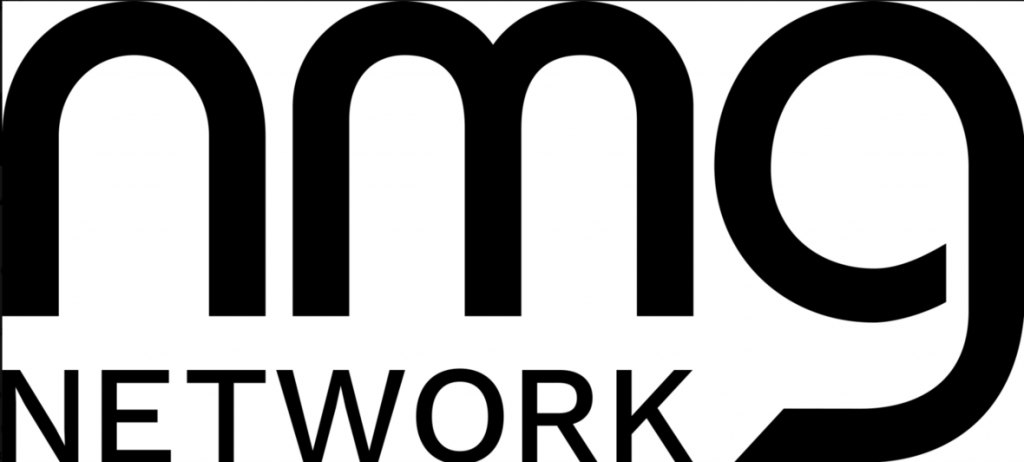 NMG Network (NMG) is the leading creator of custom media programs for luxury and leisure travel, hospitality and premium residential partners. In addition to growing its network of video channels with original and curated short-form programming, it is furthering its interests and impact in the theatrical space as both a committed investor and producer of Hawai'i-based stories with local filmmakers and brands. NMG's dedication to the art of film as an investor and producer is proving successful with two of its projects getting the spotlight from the 2022 Sundance Film Festival.
NMG-backed feature film 'EVERY DAY IN KAIMUKĪ' is an official selection in the NEXT category of the Sundance Film Festival 2022. This is Alika Tengan's directorial debut and will be the first feature-length film by a Native Hawaiian to premiere at the prestigious film festival. "Every Day in Kaimukī" is part of Alika's film trajectory that is traveling at light speed, with his recent short films garnering acclaim across the festival circuits and leading to great opportunities.
Alikaʻs short film with Jonah Okano, "Mauka to Makai", won "Best Made in Hawai'i" at the Hawaiʻi International Film Festival and was produced under the mentorship of Joe Robert Cole ("Black Panther") through the ʻOhina Filmmakers Lab. His next short film, "Moloka'i Bound", which NMG supported, premiered at ImagineNative 2019 and won the award for "Best Short Work" at Hawai'i International Film Festival. The expanded feature-length script for "Moloka'i Bound" was selected for the inaugural Indigenous Black List. The feature film is now in development with a first of its kind feature film grant awarded by Google and ARRAY.
Portfolio Companies Hiring
Hostfully is hiring in the following areas:
* Engineering
* Marketing
* Operations
* Sales
Apply Here
Via is hiring in the following areas:
* Customer Sucess
* Engineering
* Finance
* Marketing
* People & Places
* Sales
Apply Here