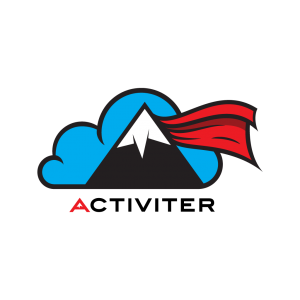 By Meghan Miner Murray, HawaiiBusiness Magazine – December 2016
ORIGIN: Like many origin stories, Activiter's started in Vegas. Stuck on the Strip in the heat of the day, the company's co-founders – Rob Lafontaine and Ikaika Sheehan – decided to see a show (mostly for the air conditioning) and waited in a discount line for tickets. "Twenty minutes later, it had hardly moved," says Lafontaine. They abandoned the line and their money in a cool casino.
"When we came home, we were sitting down at a coffee shop and were like: Man that really sucked. There's got to be something here in Hawaii that lets you book (same-day activities) on your phone … something like Amazon's 'click to buy.' " There wasn't.
EVOLUTION: So the duo taught themselves how to make a mobile app that allowed travelers to use their phones to book discounted, last-minute activities. They launched in December 2015. A few months in, under the guidance of Blue Startups' incubator program, "We decided a mobile app … really wasn't the best way for us," says Lafontaine. They shifted to a website-embeddable digital concierge that sells tours and activities to a website's existing audience.
LAUNCH 2.0: Their first partner distributor is Hawaii Business' sister travel publication HAWAII Magazine. Activiter's search engine for tours launched in November at alohahawaiiadventures.com and allows people to book ziplines, helicopter tours, shark-cage dives and more, without navigating too far from editorial content. Lafontaine says that Activiter's seven-person team – including CTO Jordan Medeiros, an MIT grad – has taken its vision to reality.
Blue Hawaiian Helicopters' director of sales and marketing, Meghan Lee, says Activiter is the first company whose software communicates with Blue Hawaiian's reservation system to sell tours in real time. "I think these guys are going to be the ones that change the industry. They're breaking barriers to make it simpler to book activities … They're young, they're adaptable, they're tenacious," Lee says.