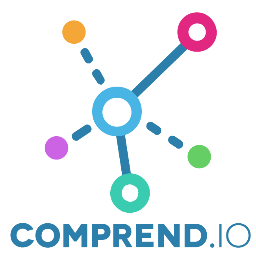 By Chamber of Commerce Hawaii – September 28, 2016
Intel believes technology has the power to transform school systems and create a 360-degree education experience – empowering students and teachers inside and outside the classroom and at every level of their studies. To achieve this vision, Intel believes that it's crucial that it fosters innovation in the edtech ecosystem and encourage startups and entrepreneurs that are developing the next generation of education solutions.
Today, Intel Education and Intel Capital are excited to announce the 2016 cohort of the Intel Education Accelerator. This program provides selected companies with the opportunity to receive guidance and insights from technology, business and education experts; leverage Intel's global reach and relationships across more than 100 countries; and secure investments of up to $100,000 from Intel Capital. As evidenced by the members of our 2015 cohort, this support and guidance can be transformative:
GotIt! – an on-demand tutoring app, raised over $9 million led by Capricorn Investment Group and eBay co-founder Jeff Skoll.
Vidcode – an app that teaches computer programming to girls by enabling them to customize their online videos through coding, is being implemented in 315 schools in Argentina as a result of connections made through Intel.
Created by two Hawaii high school teachers, Comprendio was selected as one of eight innovative startups selected for this year's cohort. It utilizes innovations such as data analytics, game-based learning and maker education to deliver solutions that drive improvement and excellence in education. It provides automated personalized feedback for students and actionable analytics for teachers. This web-based platform uses graphical tools to deliver students content, learning activities and automated feedback, which it aggregates into actionable analytics for teachers to personalize support for their students in real time. Comprendio creates value by saving time for teachers, allowing them to grade, give individual feedback and check class performance within seconds.
Over the next several months, Comprendio, along with seven other companies, will have access to weekly workshops and opportunities to pilot their products in schools. The companies will also receive guidance from mentors such as Tom Kalinske, former CEO of LeapFrog, Sega and Mattel; John Battelle, veteran Silicon Valley journalist and entrepreneur; and Ronald Chandler, former CIO for the Los Angeles Unified School District. Additional mentors include high-ranking officials from Coursera, Goldman Sachs, the International Society for Technology in Education (ISTE), Silicon Valley Bank, VICE Media and the Walt Disney Co. The program will culminate in a demo day in November 2016, which will provide each company with an opportunity to present their startups to potential funders.
______________
ABOUT COMPRENDIO
Several years ago, improving the learning process ignited the passion of two leeward public high school math teachers. Their students were struggling with algebra, test scores and their own self-esteem due to their lack of success as students. Teachers Sean Hookano-Briel and Daniel Nash created a mapping tool to answer these challenges and Comprendio was born. Sean and Dan believed that the classroom mapping solution could be refined as online software; a software that would revolutionize education by helping students not just in their classroom, but around the world. In 2014, Sean and Dan took the step to create the education-technology software startup Comprendio.
The edtech startup Comprendio is a revolutionary and award-winning instructional tool that brings two-way communication into the classroom by redefining student note-taking. With applications for schools and businesses, Comprendio's interactive and web-based software presents information as conversations through mapping, which makes education more personalized and tutorial. In fact, the Comprendio classroom allows teachers to instantly know whether or not their students are comprehending information in real time – making learning optimal to the real-life model in which teachers lecture and students attempt to process and learn. In that model, often the only indicator that students are not comprehending and mastering the subject is through exam scores. By then, it's often too late. An online dashboard measures students' progress and provides immediate, ongoing feedback to instructors so that they can modify lessons to ensure maximum understanding and retention.
Popular with STEM (Science, Technology, Engineering and Math) classes, Comprendio is sought after worldwide from Molokai to Singapore with resounding success. It also has been used successfully by Fortune 500 companies for project management training. Comprendio's web-based technology can even be applicable to cohorts and leadership boards to ensure the group stays engaged and aligned. In the last two years, Comprendio has raised more than $700,000 in start-up funding including attracting investors such as Intel and XL8RUH and more than $90,000 in sales. Hawaii Venture Capital Association named the company 2016 Tech Entrepreneur of the Year.